Unlock the value in your content data.
Clever and powerful software that grows your audience through insight and action.
Trusted by thousands of content teams around the world.
Meet Chartbeat
Improve audience engagement, inform editorial decisions, and increase loyalty. Chartbeat delivers real-time analytics, insights, and transformative tools for content teams around the world.
The Suite
Chartbeat for Publishing
Made to monitor. Made to optimize. Made to measure.
Learn More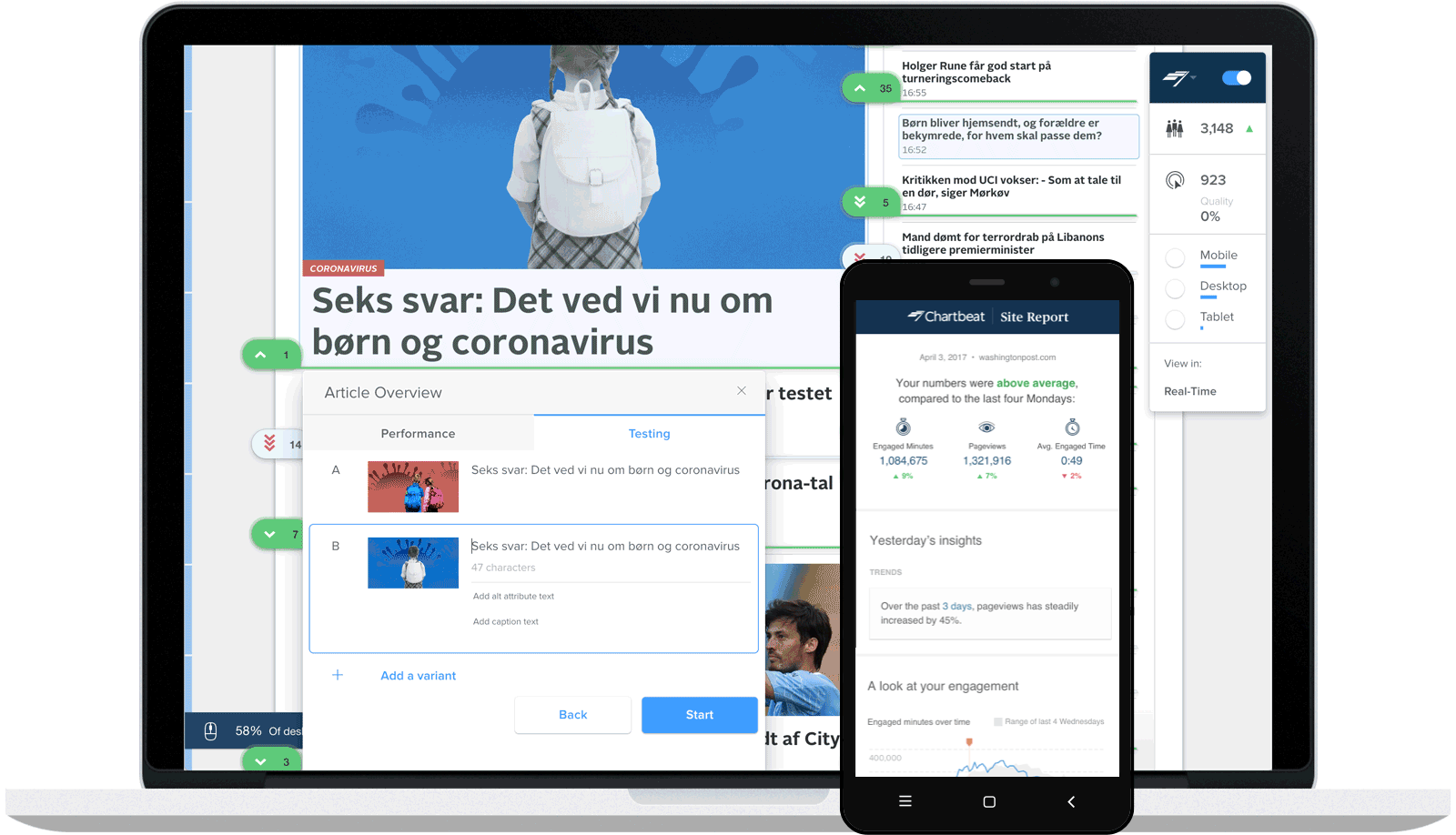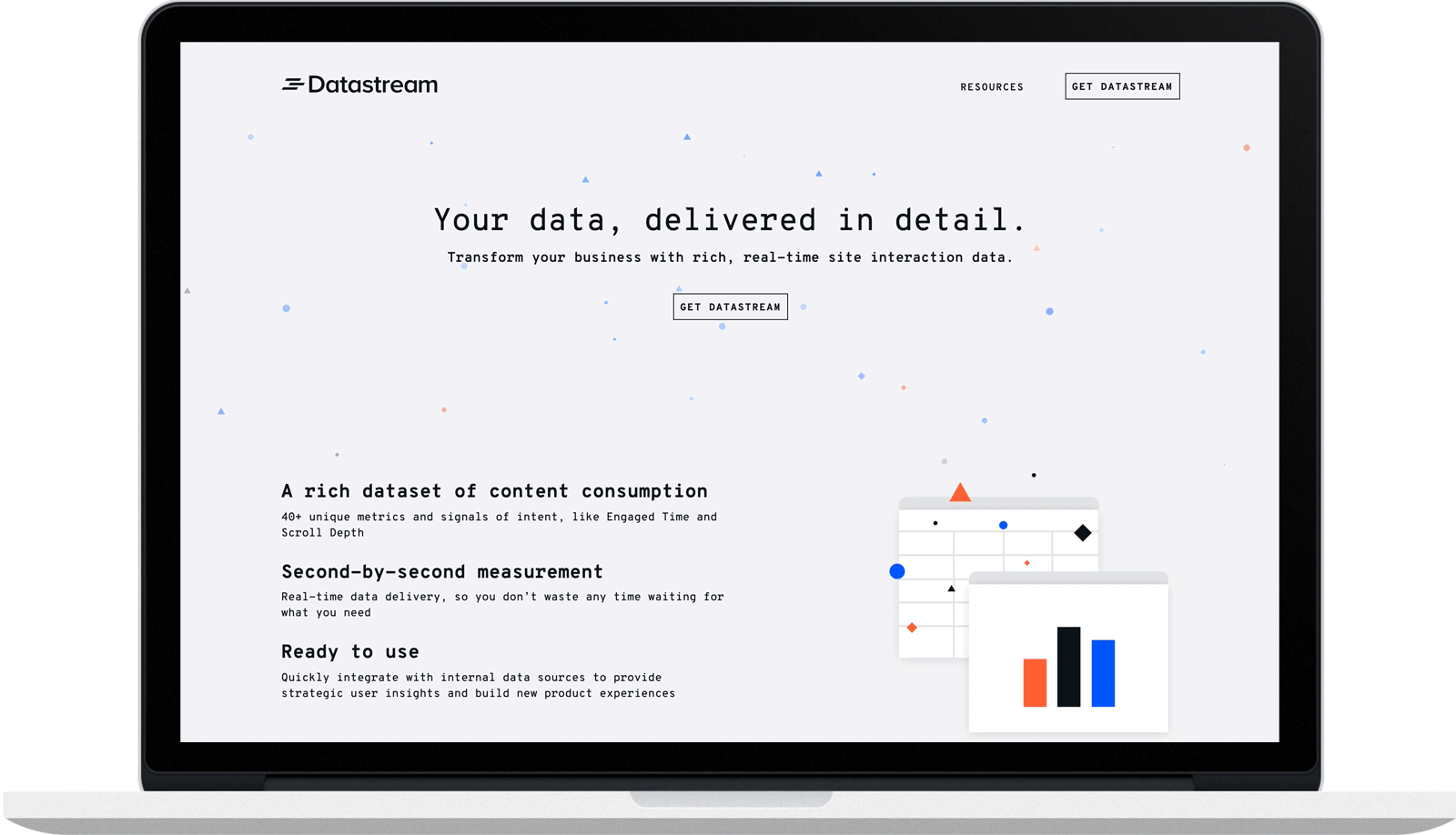 The Pipeline
Datastream
Unique real-time content data, piped straight to your systems.
Learn More
We are able to consistently optimize the homepage experience — key to subscriber growth and retention — for engagement and usability. If a piece of content is under-performing, we see it now and can take immediate action, making changes or swapping it out.

Being able to extract live data has been transformational. We are able to make live content decisions backed up by research from platforms which is relevant at the time of publication. The app makes it possible for me to stay in touch with performance when I am not working.

Chartbeat allows us [to] know extremely quickly what content is most important to our readers, and thereby allows us a strategic advantage on other platforms.

Chartbeat is used across our company as a key analytical tool to monitor audience for our online news platforms. We use it at a national, regional and local level for in excess of 50 news media sites.

It's not just the impact of the tools themselves that are helpful for real-time decision-making, it's how easy it is to access and use them. Everyone in our newsroom uses Chartbeat.

Since Chartbeat was made available it is used as a constant tool by our senior editorial team to judge what coverage is attracting audience and this influences further decisions over immediate editorial and strategic planning.

[Engaged Minutes] is much more valuable to us than pageviews. It gives us a much deeper understanding of how our readers are interacting with our content.

Chartbeat provides the fastest and cleanest signals from the audience of any analytics product available.

Using this software has helped us make editorial decisions that have led to substantial gains in traffic and users.

It's great for a newsroom, an editorial team, as well as marketing and other editorial brand needs.