The story of your content.
---
Data tells a powerful story — about your content, who reads it, and what's possible.
Talk to us
Meet Chartbeat for Publishing
A content intelligence platform that energizes your business, centralizes data around your distributed audience, tells you how content engages readers, and helps grow your audience.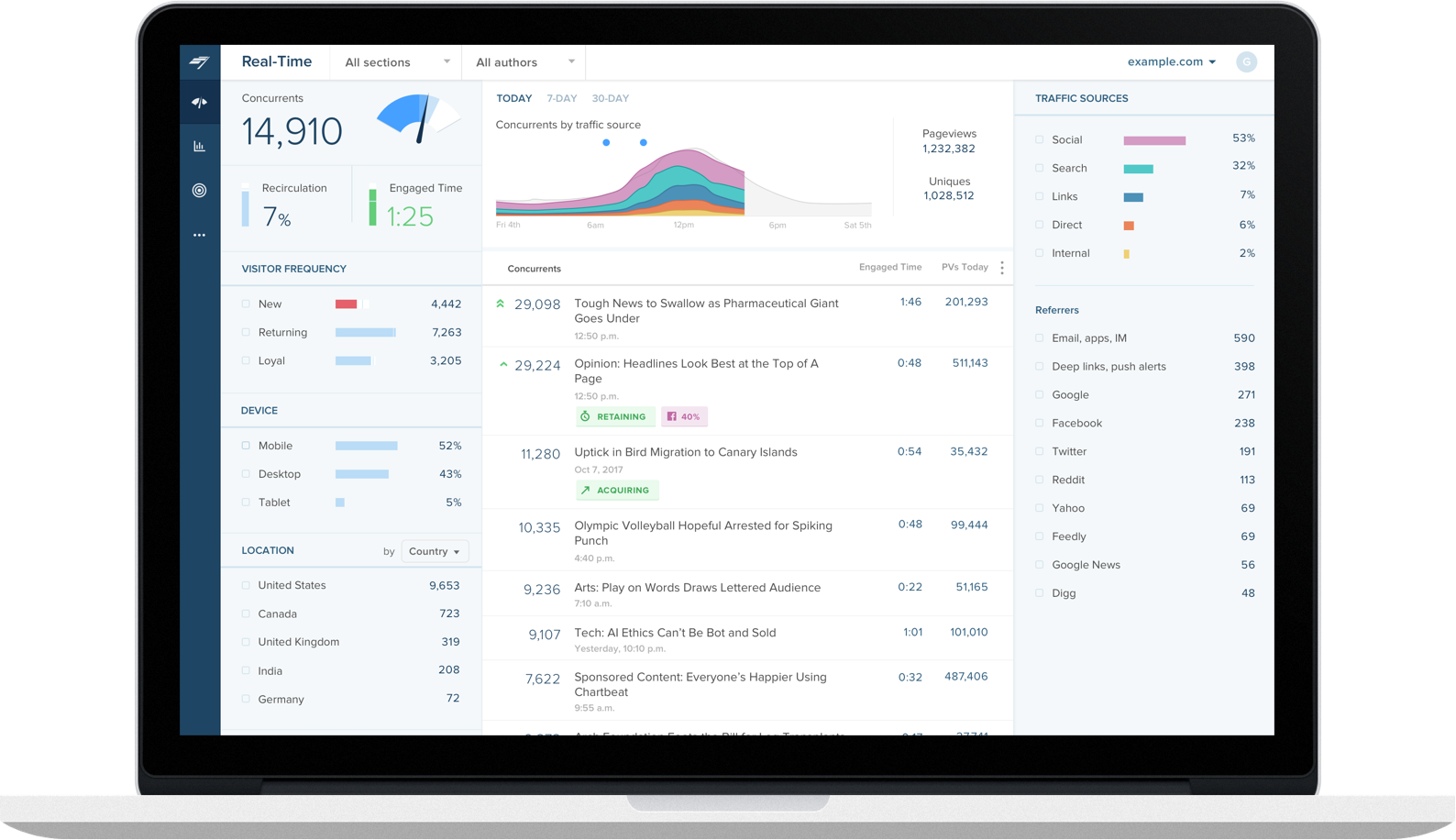 Our Customers
We're proud to partner with the world's leading media companies.
The adoption of Chartbeat has been a major success – it has helped us bring experimentation to the newsroom, and it is transforming our business.

---

I see tremendous value in figuring out how to identify those who with the right nudge would be most likely to want to come back again.

---

Data is not a threat — it's a tool.

---
---
The Newest Edition
Read what's on the edge of data and journalism.